In-Room Entertainment
Give your guests a personalized smart TV experience
TSA Casting
Each guest has unique content-viewing preferences and streaming account subscriptions, and the hotel provides the solution compatibility with any streaming service a guest may wish to access on guestroom televisions and using their own devices instead of unsafe remote controller. This is especially for international travellers who may wish to view streaming services based in their home region.
Your hotel guests can bring and stream their favourite content with the TSA cast. Enjoy it as they would at home, effortlessly. 
Benefit
– Elevate guests' in-room entertainment experience
– Budget-friendly, no need for expensive IPTV systems, no need to replace your TVs
– Customised welcome screen with hotel branding
– To provide a hygienic alternative to remote controllers
– Designed Anti-theft Chromecast lock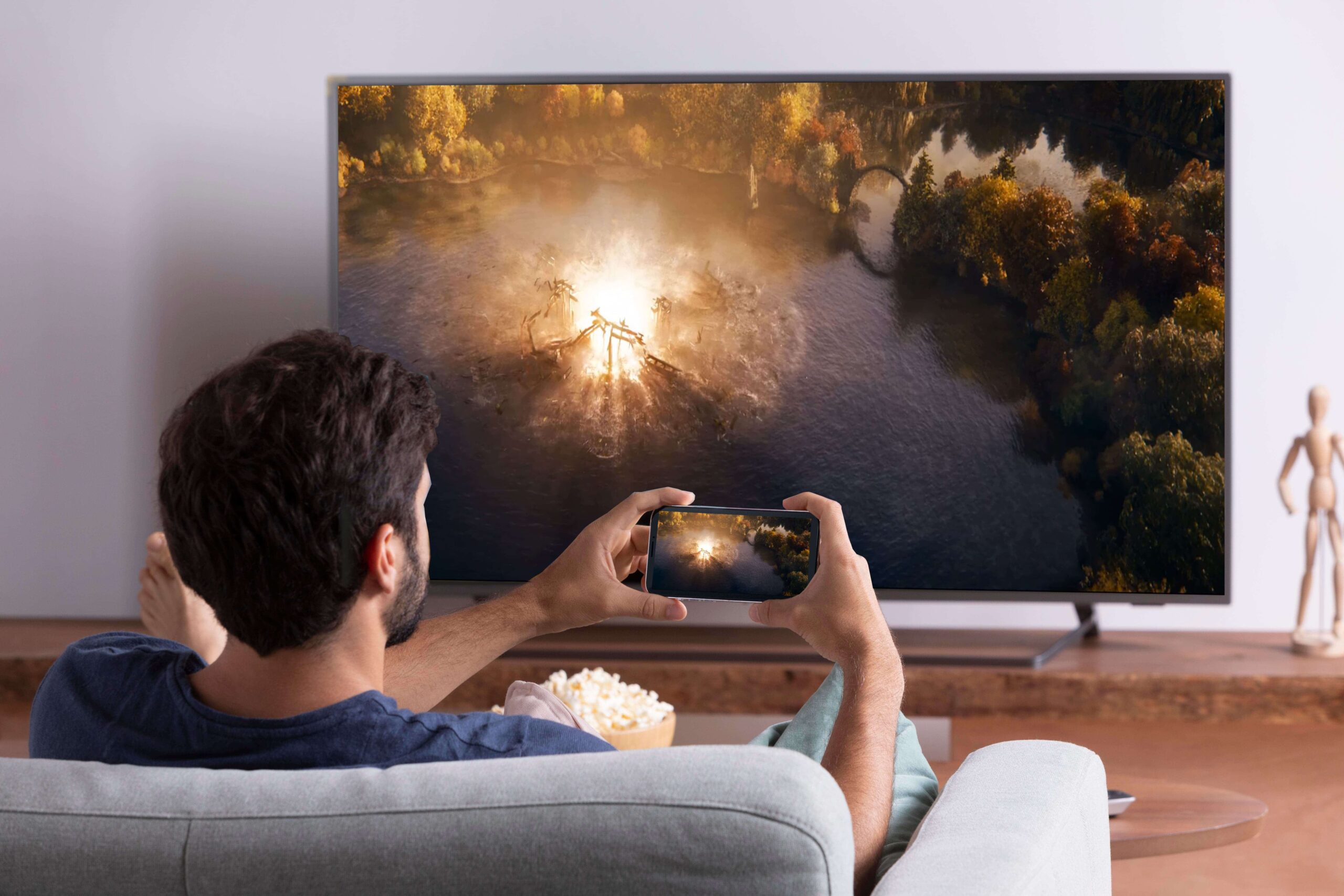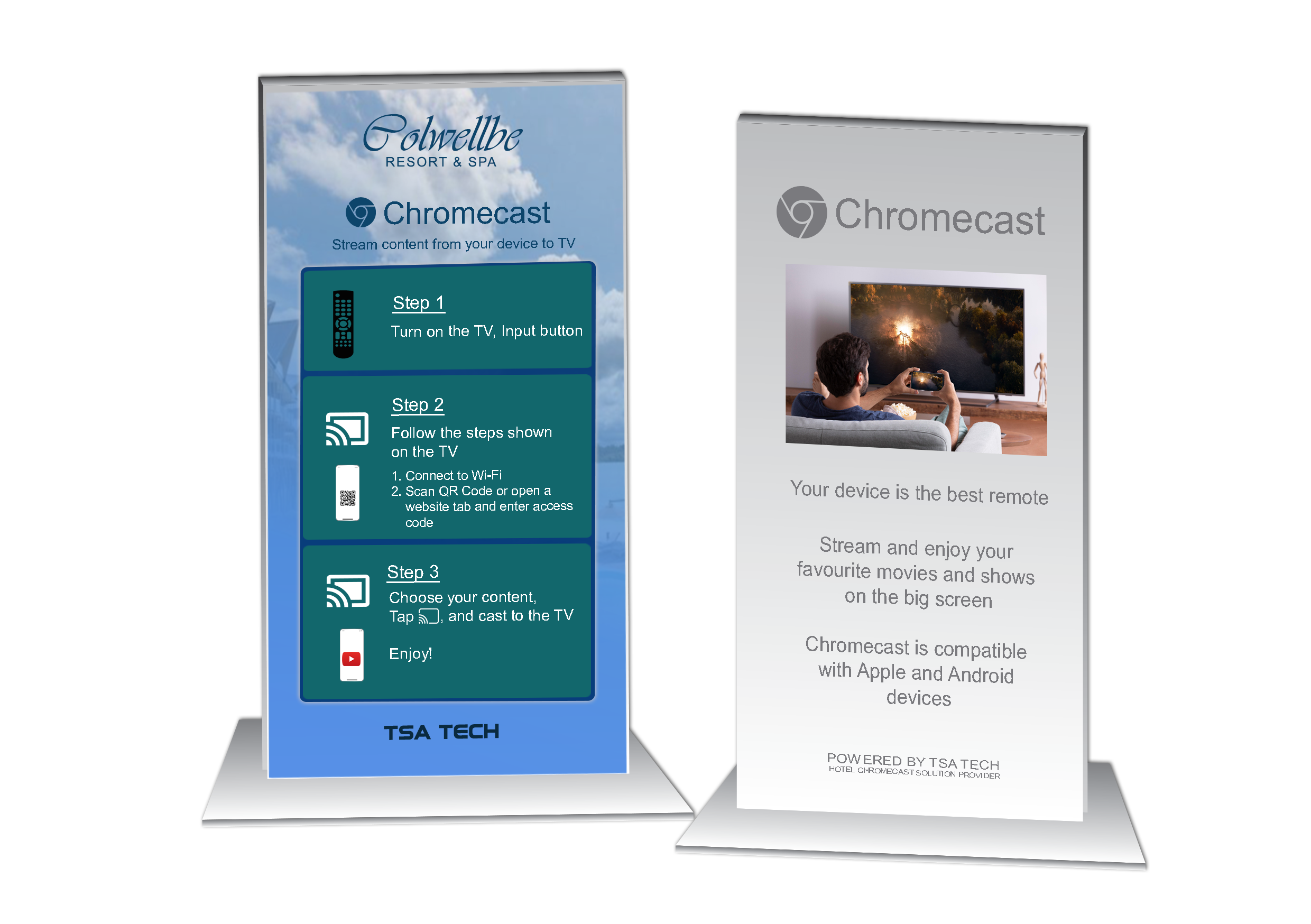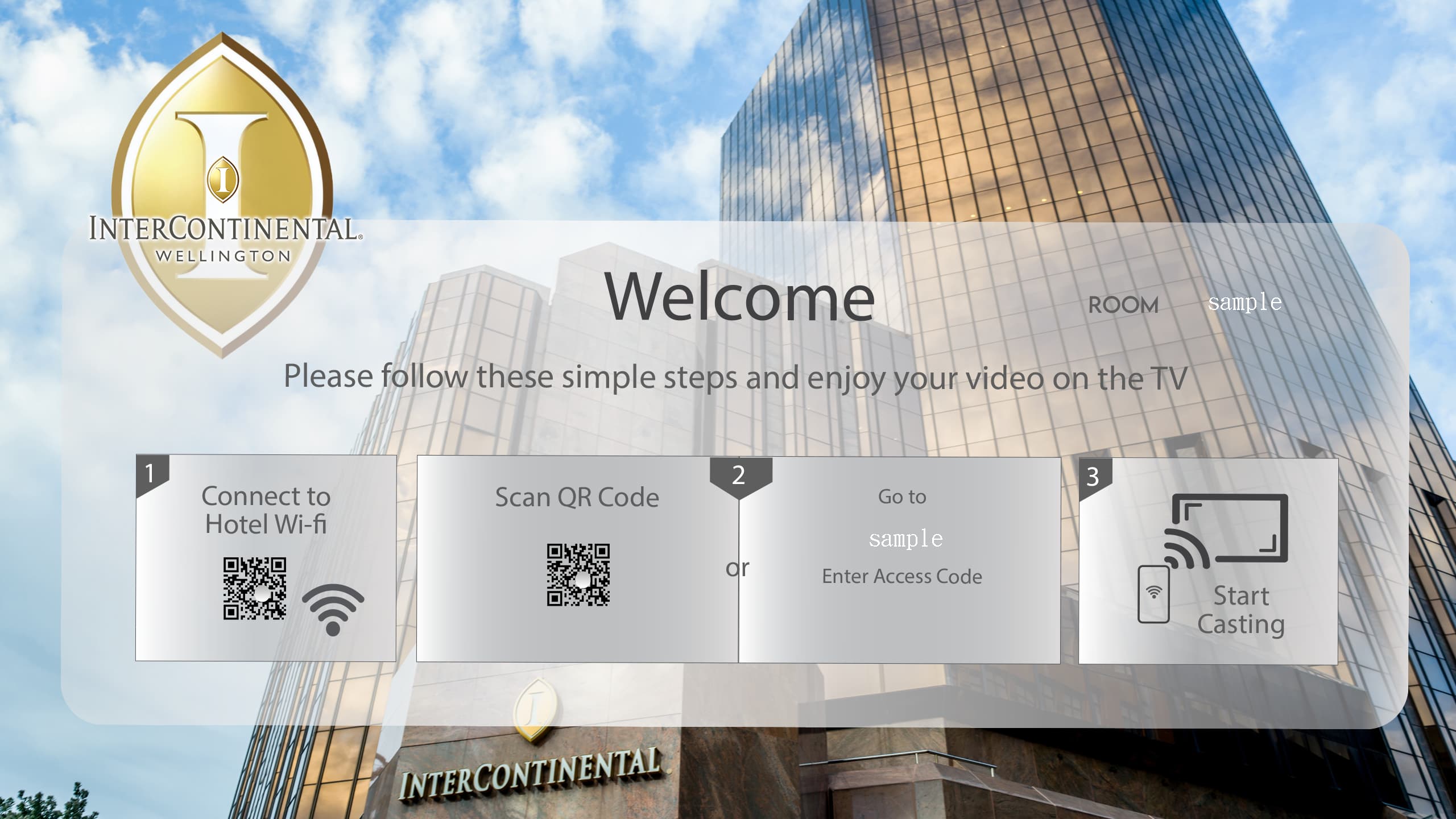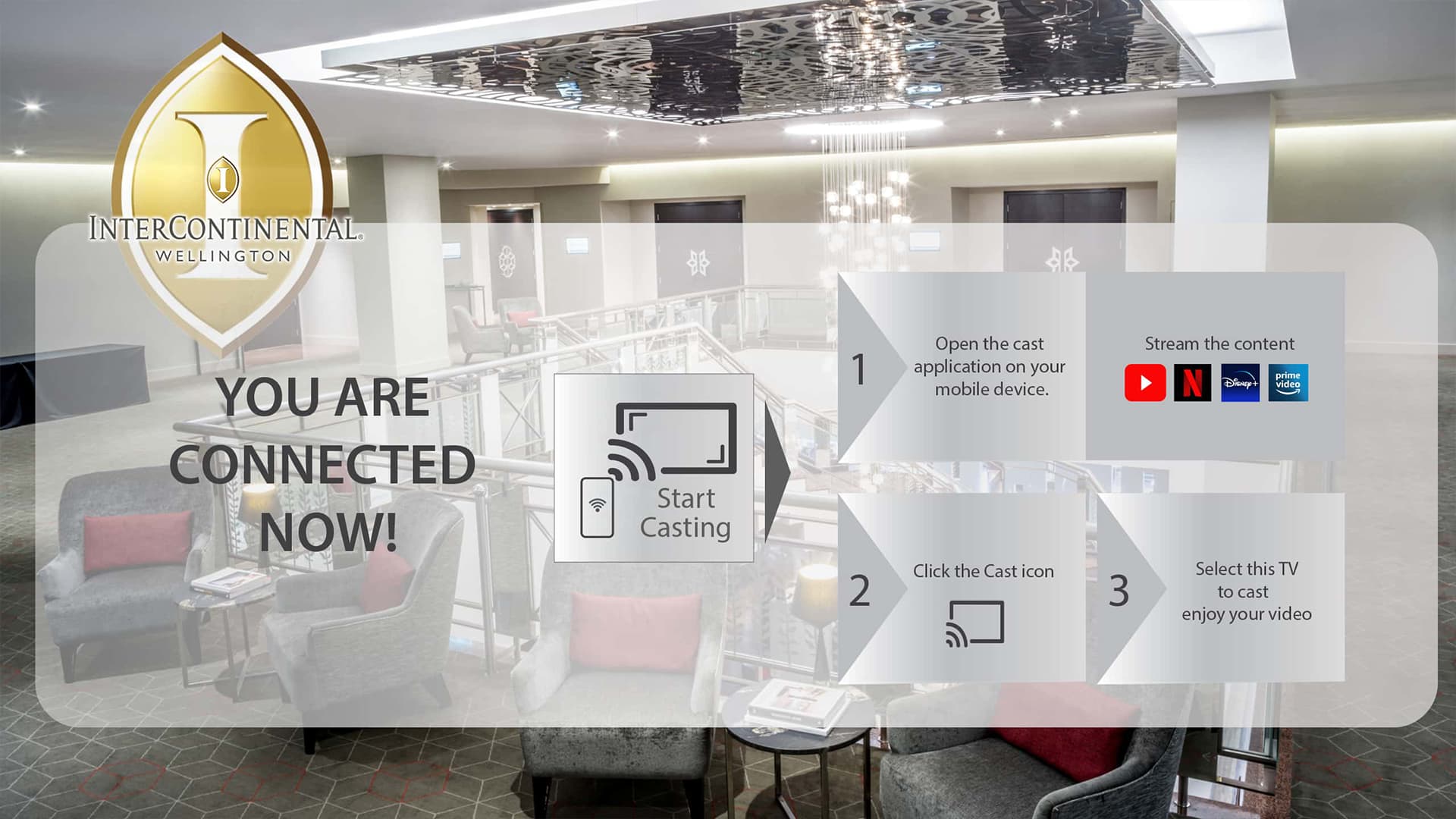 TSA Chromecast Lock
Anti-Theft | Anti Damage |Anti Reset
Secure Your Chromecasts
We all know that keeping your devices safe is crucial, especially in public spaces like hotels. It's a way to protect your Chromecast from theft or unauthorized tampering. In addition, you can be confident that your guests will have a seamless casting experience without interruption.
Enhance the Guest Experience
With Chromecast Lock in place, you can provide a secure, uninterrupted casting experience. This will not only help guests feel more comfortable, but it will also help ensure that the casting experience is seamless, reducing any frustration and enhancing the overall experience of staying at your hotel.
Save Time and Money
In the hospitality industry, the cost is always a factor. With Chromecast Lock, you can reduce the cost of offering this service. By preventing theft or unauthorized tampering, you'll be able to minimize the cost of replacing lost or damaged Chromecasts.